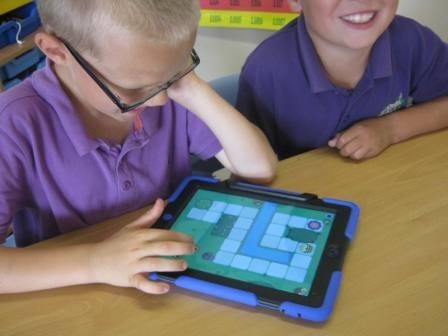 All our classes have their own interactive whiteboard and a set of class computers which are available for the children to use throughout the school day.
The school also has a bank of laptops which, along with the class computers, are connected to the school's network enabling them to use any computer to access their work.
We have also recently invested in more iPads to enhance the children's ICT skills further with many educational apps that are available to them.
The children are taught computer skills such as word processing and programming and have many opportunities to develop these skills.
We have a large range of hardware and software to support ICT throughout the school.