Sports Ambassadors
Our Sports Ambassadors:
Harry and Oliver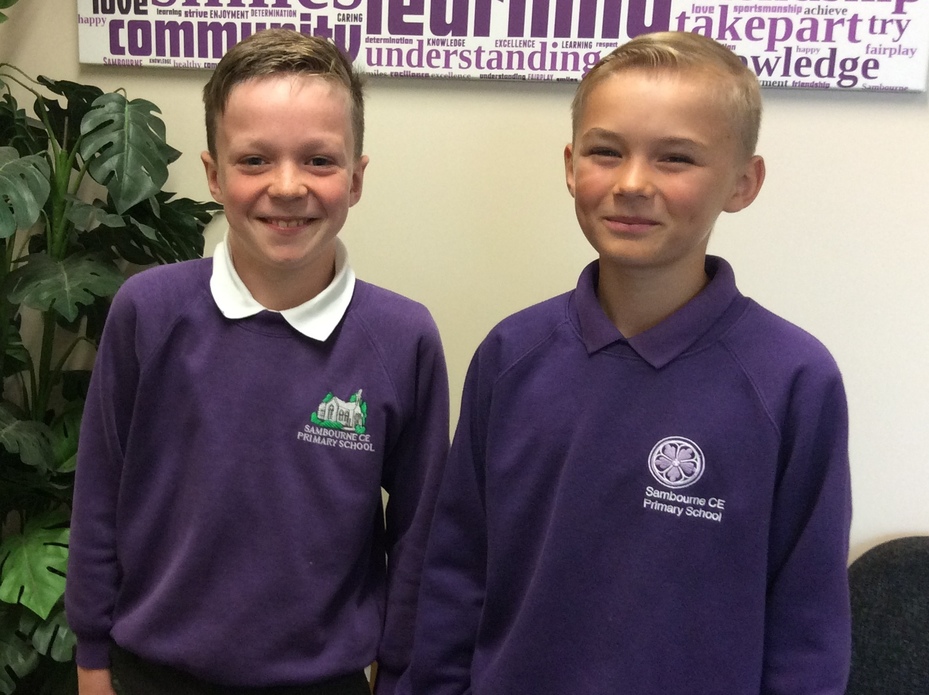 We love sport at Sambourne! We are part of the West Wilts Schools Partnership and like to participate in many of their competitions and festivals throughout the year.
Our whole school Sports Day is always a favourite with our children and parents.
We embody the School Games values in all of our school sport at Sambourne.
"I was picked because sport is my passion and I am a great team player"
Oliver
"I am good at sports, well behaved and honest. Sport keeps you fit and you make new friends"
Harry