Play Leaders
At Sambourne CE VC Primary School our play leaders are currently chosen from children who volunteer from Year 5 and Year 6. At lunchtimes they choose which equipment they want to get out and also help to supervise the activities. Our teaching assistant team also assist the play leaders.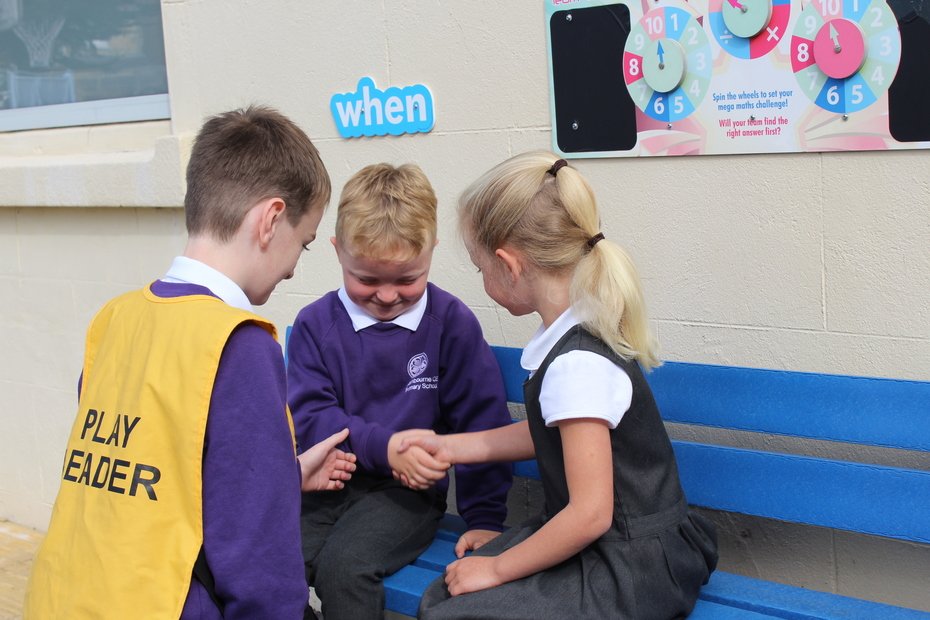 At our school, our play leaders are trained to use restorative justice to help other children solve their problems.
They use the following skills to resolve disputes and arguments:
Listening

Reflecting

Recognising two sides of any one conflict

Valuing opinions and feelings of others

Looking for solutions with a win/win outcome

Finding out both sides of the story.
The play leaders work from a specific script which they work through to reach a solution. They work through the process without the need of an adult and hopefully resolve the problem.
The restorative justice process involves:
Agreeing rules which need to be adhered to during the mediation

An opportunity for both children to explain their side of the story

Opportunity to say how they both feel

Opportunity to consider each other's feelings

Opportunity to think of possible solutions

Opportunity to reach a win/win solution